---
Society Announcement
23/06/2020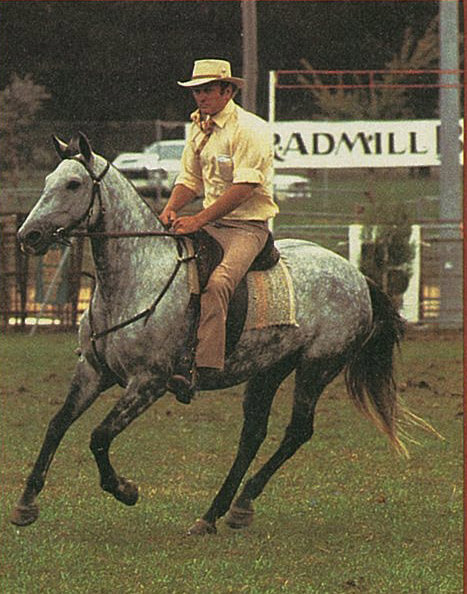 It is with deep sadness that we advise of the passing of Phillip Kirkby on Friday, 19th June 2020.
Phillip was a foundation member of the Society and served on the ASHS Board for a total of 26 years. Phillip was a passionate ASH Breeder and the KIRKBYS STUD horses need no introduction in the performance horse arena. As a breeder, competitor and judge, Phillip set very high standards. Phillip dedicated a lifetime to breeding quality horses and was awarded Honorary Life Membership of the ASHS in 2015 and in 2019 was awarded the Warwick Show and Rodeo Society, Warwick Tribute to Australian Campdrafting.
Phillip registered a grey stallion by the name KIRKBYS COBALT – IS HSH (ABBEY – FS HSH/miss radiant) in October 1971. This was to be the first of 464 registered ASHs bred by Phillip. Phillip always wanted to breed the best and focused on strong mare lines to produce predictable progeny. Whether it was breeding Australian Stock Horses, cattle, chooks or sheep his philosophy was to incorporate genetics, background and visual appraisal. Phillip is reported to be the only person to have entered five sections at the Royal Easter Show in Sydney: horses, cattle, sheep, fowls and vegetables.
Phillip's contribution to the Society and his depth of knowledge has been invaluable and on behalf of the Directors, Management and Staff of the ASHS we would like to extend our sincere condolences to Phillip's family and friends at this time. Phillip will be sadly missed but long remembered.
Phillip's funeral will be held on Friday, 3rd July at the Moree Cemetery. A time is yet to be confirmed.