All horses must be Australian Stock Horse Registered at the time of nomination. If the horse's registration has not been finalised by the close of nominations, the horse will not be accepted into the catalogue.
The vendor's name must be the same as the name of the Registered Owner which the horse is currently registered with the Society. The Registered Owner must be an ASHS Financial Member at the time of nomination and sale.
In nominating a horse, vendors acknowledge the Australian Stock Horse Society Conditions for Approved ASH Sales, Sale organiser rules and accept the agent's terms of sale.
To register to bid with AuctionsPlus in the below sales: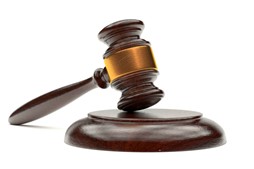 2023 DALBY AUSTRALIAN STOCK HORSE SALE
DALBY SHOWGROUND, QLD
Thursday, 30th November - Sunday, 3rd December
Sale Agent: Ray White Rural Dalby 
Phone:  (07) 4573 7868

2024 FOUNTAIN OF YOUTH 
NATIONAL APPROVED ASH LED YEARLING SALE
ONLINE SALE ONLY - AUCTIONSPLUS 
Friday, 15th March 4pm - Monday, 18th March 6.30pm
Nominations OPEN Monday, 27th November & CLOSE Thursday, 14th December 2023
To Nominate online: nutrienequine.com.au 
Sale Agent: Nutrien Ag Solutions, Tamworth
Phone:  (02) 6765 5211

2024 SWAN CUP APPROVED ASH SALE
HOSTED BY INVERELL POLOCROSSE CLUB
Inverell Polocrosse Grounds, NSW
Friday, 29th & Saturday, 30th March 
Nominations OPEN Friday, 1st December & CLOSE Friday, 15th December 2023
Download Nomination Form or contact the Agent
Sale Agent: Elders, Inverell 
Phone:  (02) 6721 7700